Mike Honeycutt
Lead Vocalist & Guitar
Mike Honeycutt is a singer/songwriter and guitarist from Raleigh, North Carolina. His love for music began at an early age while listening to tapes on console stereos and humming classic tunes in the back of his parent's car. An "unabashed southern man", Honeycutt's musical influences are as vast and rich as the tobacco fields and down-home cooking found in the state of North Carolina.
Since moving to Houston, Texas, Honeycutt has caught the attention of the local music scene. Inspired by his own life experiences, his hard-hitting songs are relatable and tell stories of triumph, faith, and passion.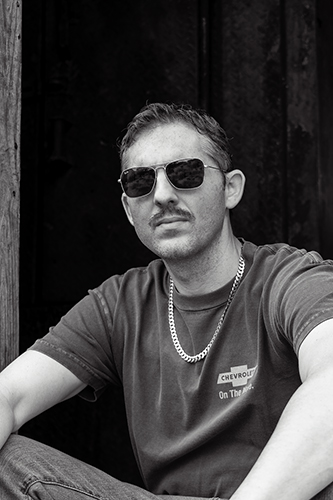 Sounds Like?
Bridging the sounds of yesterday and today, Honeycutt Southern can be described as straight-ahead, blue-collar rock. Their lyrics are relatable and hard-hitting riffs are inimitable. Whether you've got the pedal down cruising the open road or playing a mean air guitar while at your desk, Honeycutt Southern offers savory musical goodness to satisfy your rock and roll cravings.